Attention:

After much deliberation, district leaders and school board members have decided that postponing the start date of the 20-21 school year is in the best interest of our students, faculty, and community.

Keeping everyone healthy and safe is extremely important to us. With the ongoing threat of the COVID-19 virus, we think this is the best decision for everyone.

District leaders will begin working on an updated 20-21 school calendar this week. We will use September 8th, as our proposed start date. Once school board approved, the calendar will be posted on the district website as soon as possible.

We appreciate your continued support and understanding.
WELCOME TO TROJAN COUNTRY!

To provide a quality formal education for the youth in our community.

AMITE COUNTY RETURN TO SCHOOL
After careful review of the survey results, the Amite County School District has chosen to use the Hybrid schedule as we return to school.
We would like to ensure all community members that we will do everything possible to keep our children safe each and every day.
Thank you for your support,
Superintendent Don Cuevas
HYBRID SCHEDULE
ACES 7:50 - 12:50 ACHS 7:40 - 1:00
TEAM A-WILL ATTEND SCHOOL ON MONDAY AND TUESDAY

TEAM A WILL CONSIST OF STUDENTS WHOSE LAST NAME BEGINS WITH THE LETTERS A-L

TEAM B-WILL ATTEND SCHOOL ON THURSDAY AND FRIDAY

TEAM B WILL CONSIST OF STUDENTS WHOSE LAST NAME BEGINS WITH THE LETTERS M-Z

DISTANCE LEARNING SITES WILL STILL BE AVAILABLE ONLINE

HYBRID SCHEDULE WILL BE EVALUATED FOR MODIFICATIONS EVERY TWO WEEKS
TRANSPORTATION
ONE PERSON TO A SEAT UNLESS FAMILY MEMBER

BUS SEATS WILL BE SANITIZED AND DISINFECTED AFTER EACH USE

SEATING CHART WILL BE UTILIZED

MASKS ARE ENCOURAGED TO BE WORN

TEMPERATURE CHECK AT HOME IS ENCOURAGED DAILY
SANITATION
EACH SCHOOL WILL BE SANITIZED AND DISINFECTED DAILY (AFTER SCHOOL IS DISMISSED

)
SCHOOL MEALS
GRAB-N-GO BREAKFAST

LUNCH IN CAFETERIA WITH SMALL NUMBERS (SOCIAL DISTANCING FOLLOWED)
DAILY PROCEDURES AT SCHOOL
TEMPERATURE CHECKED DAILY UPON ARRIVAL

MASKS ARE ENCOURAGED TO BE WORN

SOCIAL DISTANCING MONITORED

BATHROOM AND WATER BREAKS MONITORED AND FACILITATED

TEACHERS WILL CHANGE CLASSROOMS INSTEAD OF STUDENTS AT ELEMENTARY SCHOOL

HIGH SCHOOL CLASS CHANGES WILL UTILIZE RIGHT AND LEFT SIDES OF HALLWAY

STUDENTS MUST BE PICKED UP IF TEMPERATURE IS 100.4

TEMPERATURE CHECK AT HOME IS ENCOURAGED DAILY

ATHLETICS, BAND, AND EXTRACURRICULAR ACTIVITES

TEMPERATURES WILL BE CHECKED DAILY

PARENTS MUST DROP OFF STUDENTS ON DAYS NOT IN ATTENDANCE FOR SCHOOL AT 1:30 FOR ALL EXTRACURRICULAR ACTIVITIES

ALL OTHER MHSAA SAFETY PRECAUTIONS WILL BE IN EFFECT

BAND WILL NOT TRAVEL. PERFORM AT HOME GAMES ONLY
QUARANTINE
ANY STUDENT WITH TEMPERATURE OF 100.4 WILL BE QUARANTINED IMMEDIATELY AND PARENT CALLED TO PICK UP

ANY STUDENT WITH A POSITIVE RESULT FOR COVID 19 MUST HAVE A RELEASE FROM DOCTOR BEFORE RETURNING TO SCHOOL

QUARANTINE WILL BE 14 DAY MINIMUM
*Grades and formative assessments will be calculated to ensure mastery of content.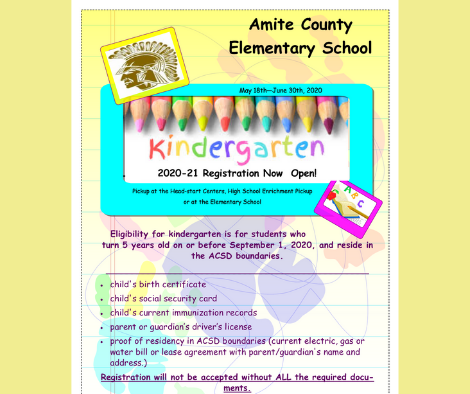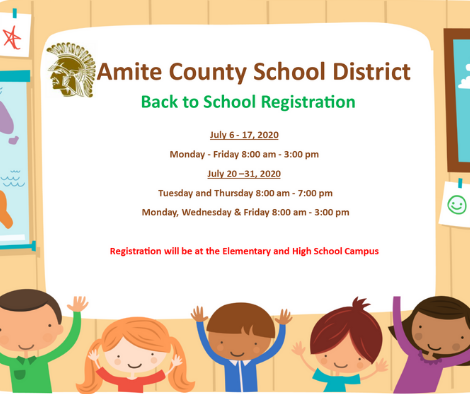 School Board Meeting
5:15pm
School Board Meeting
5:15pm
School Board Meeting
5:15pm